Next, at position number 3, in my series about my favourite shinkansen is the 500 series. As I mentioned before in relation to the 800 series, all of my top 4 appeared on the front cover of my book Shinkansen: From Bullet Train to Symbol of Modern Japan (one from each of the 4 JR companies that had shinkansen at the time of writing it), although I hadn't intended it to be that way when I started to put the list together.
Here is the original of that picture
I don't think it would surprise anyone to find the 500 series in any top three of favourite shinkansen, but I suspect that for many people the 500 series comes at the top of their list. And that, in part, is why it is not top of my list. In some ways, the 500, as I wrote about in relation to Concorde, is too perfect. It just doesn't have that 'flaw' (as Clarkson discusses and I refer to in my book) or that element of wabi-sabi, I guess would be another way of putting it, that I like to see. I also discuss this in the Interview for the Compounding Curiosity Podcast. Perhaps the closest it got to a flaw was the curved sides and low profile limited the headroom, particularly for those getting in and out of the window seats – but I never found it that much of an issue (compared to the E4 in particular).
Also, just as one of the reasons why I support the Cincinnati Bengals is because I didn't want to support the really popular NFL teams in the UK when I started watching American Football back in 1984, so I don't want to just pick what so many others may pick.
Before discussing the 500 series further, here are the additional pictures that appeared in my book…
As you can imagine, there are many more pictures of the 500 series that didn't get into the book. Including the following photo, which I think dates back to the first or second time that I saw a 500 series in 1997. I remember the first time being so blown away by what I saw, that I didn't even want to touch it in case it wasn't really there!
As you can tell from the pictures that appear in Shinkansen: From Bullet Train to Symbol of Modern Japan, I have also been fortunate enough to go in the cab of the 500 series (roughly between Himeji and Okayama). Here is a picture from that trip in 2003.
In many respects, my main memory of that trip was just how terrifying it is to be in the cab on a sunny day as you enter a tunnel (of which there are many on the San'yo Shinkansen). You just can't see anything just in the entrance of the tunnel as you are approaching. It's just a black hole. Anything could be there. Think how frightening that was when bits of some of these tunnels did start to fall down many years ago. Once you are in the tunnel, your eyes soon can see some distance and especially make out shapes once there is light at the other end of the tunnel to provide a backdrop.
Even though the 500 series has stopped being used on the Tokaido Shinkansen many years ago, I have had chances to see and ride on it in recent years (particularly as there are times when I need to use a kodama service – a 500 series being used as a kodama, how the mighty have fallen!). Some of this has also tied into my other research on symbolism, as JR West put Hello Kitty on a 500 series as I discuss in a chapter about contents tourism and in my post End of Eras.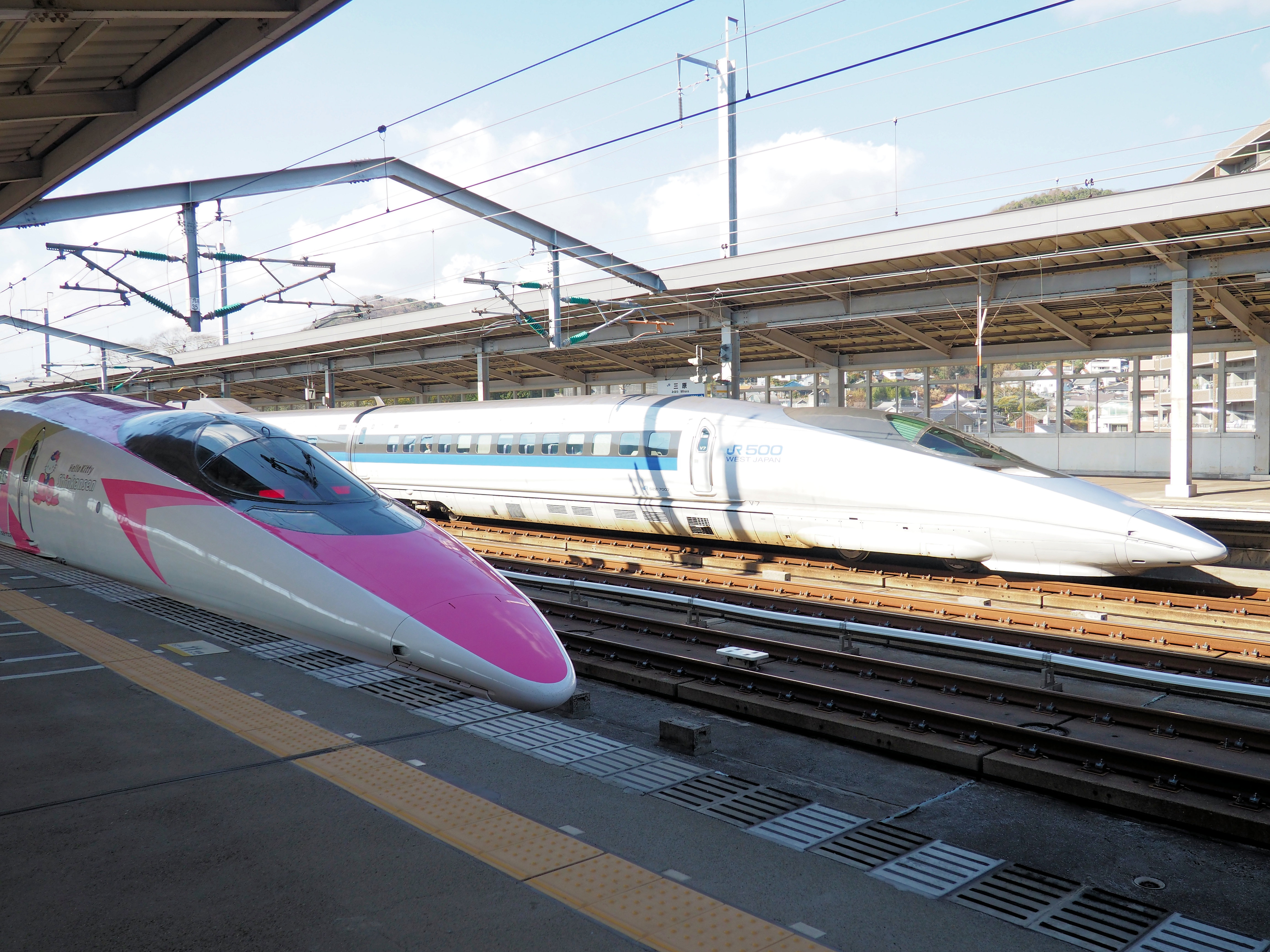 Here are a selection of other favourite photos of the 500 series from over the years.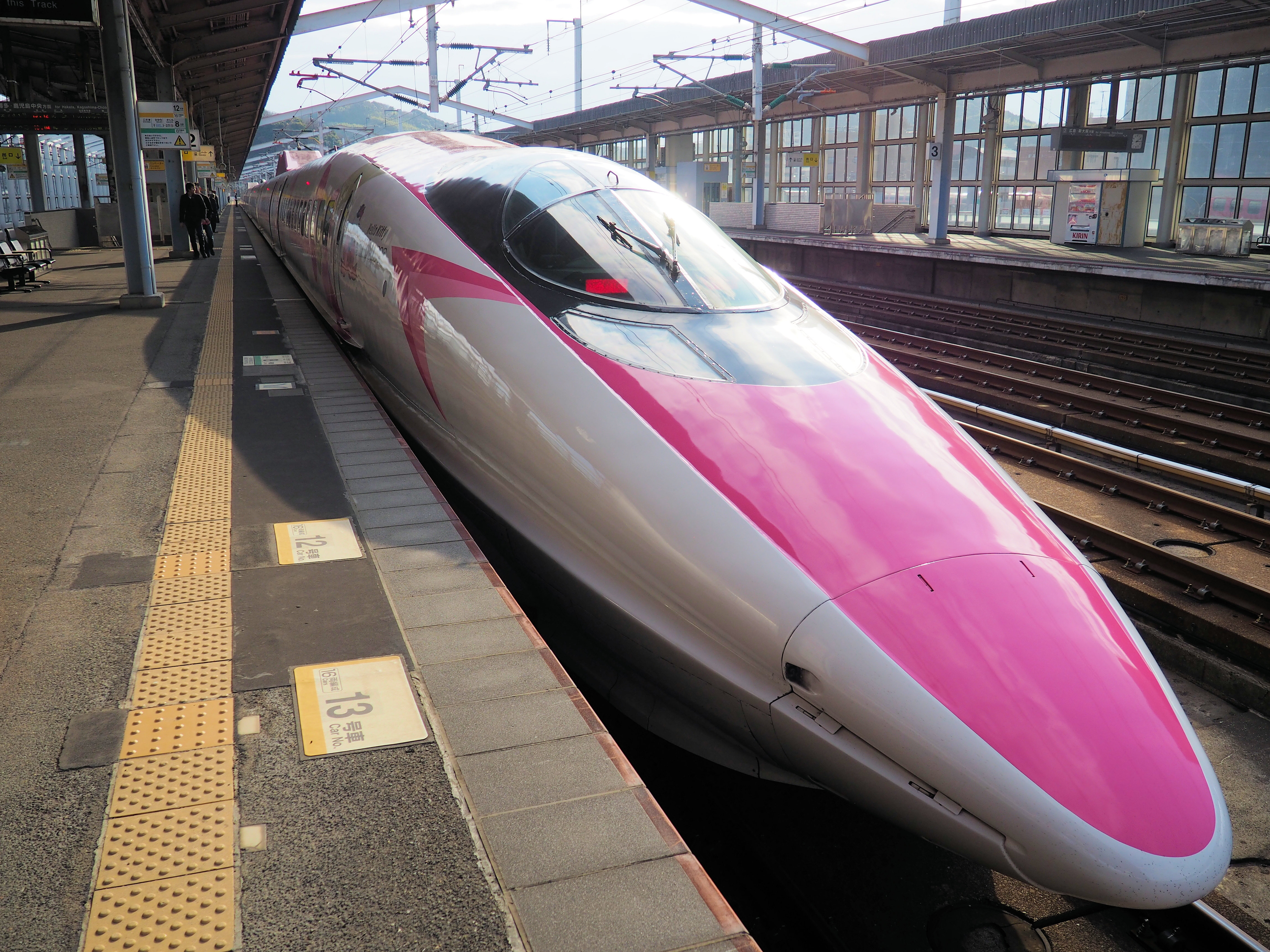 In addition to the plethora of photos, I also have some 500-series memorabilia – a model I bought while in Japan one year…
See also
And so, all I have left now in my list are the final 2 (in alphabetical/numerical order): the 700 and E4. I will post about both of these on the same day, on 14 October, Railway Day in Japan.